Carrot Muffins Recipe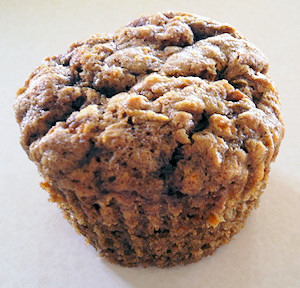 INGREDIENTS:
1 1/2 cup unsifted flour
1/4 cup brown sugar firmly packed
1 tsp baking powder
1 tsp baking soda
1 tsp cinnamon
1/4 tsp salt
1 cup finely shredded carrots
1/2 cup + 2 tbsp chopped walnuts
2 eggs, beaten
1/2 cup + 2 tbsp sorghum
1/3 cup melted butter
DIRECTIONS:
Preheat oven to 350 degrees. In medium bowl, sift dry ingredients: stir in carrots and 1/2 cup walnuts. In small bowl, combine eggs, 1/2 cup sorghum and butter: stir into flour mixture only until moistened. Fill paper-lined or greased muffin pans 3/4 full. Drizzle remaining sorghum evenly over batter; top with remaining 2 tablespoons walnuts. Bake 18 to 20 minutes. Cool 5 minutes; remove from pan.
You may also like our Sorghum Recipe Cookbooks. Click Here